SEATTLE, Washington – Doctors Do Dan Thuy and Dr. Do Hai Dang are siblings, and are both offering their services free of charge for unemployed or uninsured people in Seattle, Washington.
The office of these two doctors is located at 3828 S. Graham St., #A, Seattle, Washington 98118, of Hillman City Medical, near Q-Bakery.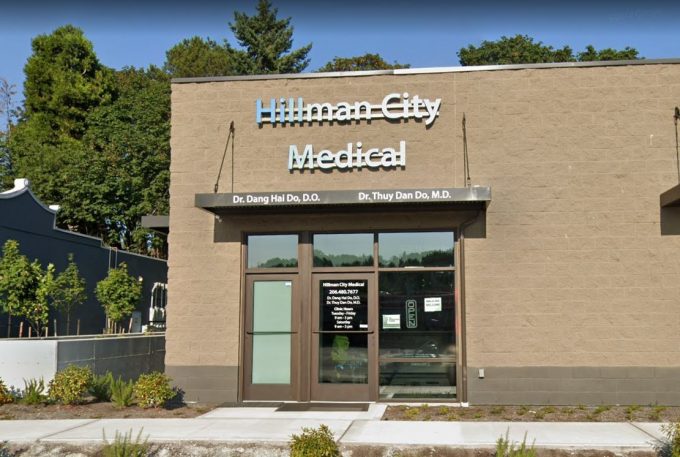 Both siblings specialize in family medicine. "We provide medical examinations for people of all races, of all ages," said Dr. Dan Thuy. "However, between 75 and 80 percent of our patients are of Vietnamese descent."
"LabCorp has given us free medical equipment, so the clinic can help the community," said Dr. Hai Dang. "They don't charge us, so why would we charge people who are in difficulties, who are in need of help?"
So far, these two doctors have detected three patients who started with suspicious symptoms and then later confirmed by health authorities to be infected with COVID-19. "Thankfully, they were only mildly ill, so we just asked them to isolate themselves at home," said Dr. Hai Dang.
In this case, the patients were advised to stay in the bedroom with a private bathroom so that there is no contact with family members for 14 days.
Dr. Dan Thuy said: "Even in a room alone, patients still have to wear masks. This will help prevent the germs from escaping. "
"Absolutely don't go outside the room, not even to the fridge when everyone is asleep. Absolutely stay in the room. At the meal time, have someone leave food outside the door, do not hand it to them," she continued.
To prevent the terrible spread of COVID-19, the two doctors advised that extreme care should be taken.
For the past few weeks, Dr. Thuy has yet to see the faces of her husband and children.