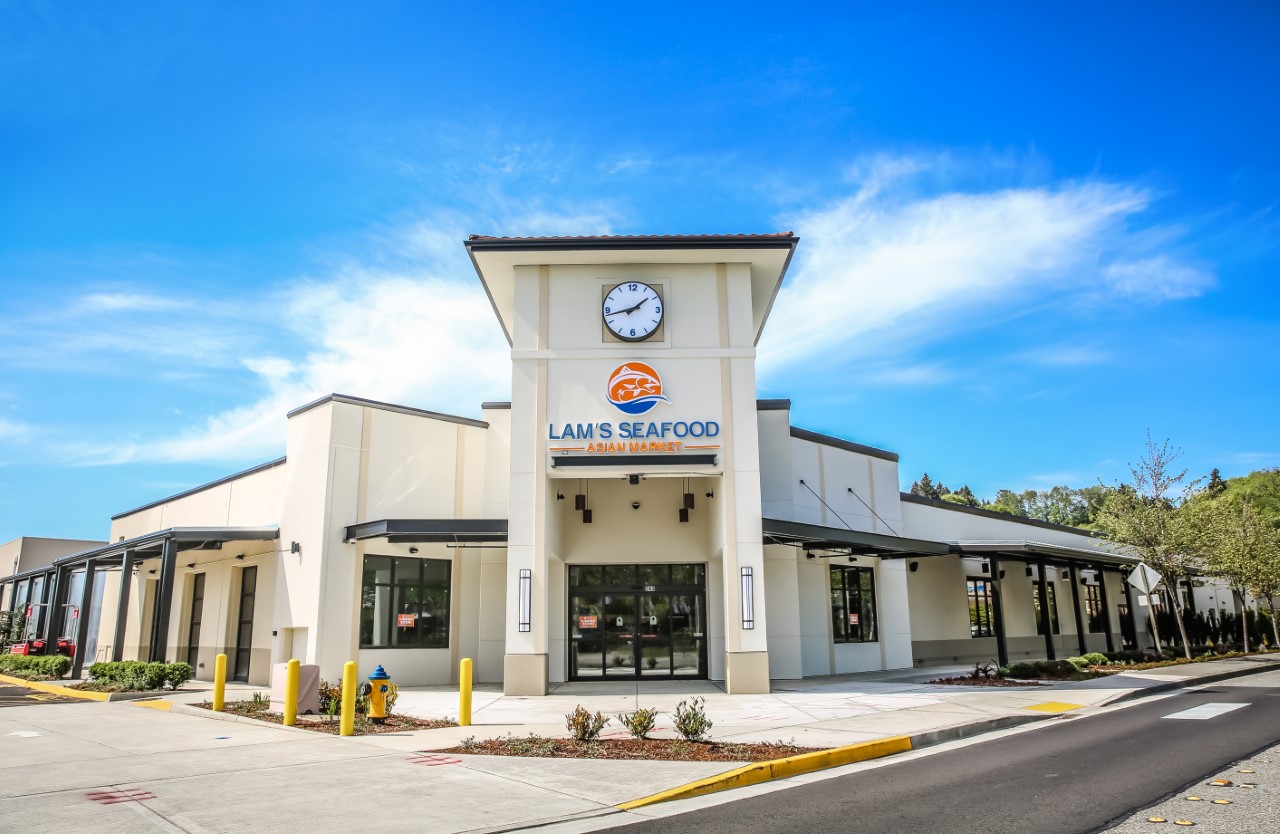 By Audrey O. Bach (Người Việt Tây Bắc)
Who could ever forget the panic in the early days of the pandemic? The dystopian scenes of people lining up around the block just to enter a store, only to find empty shelves where basic necessities used to be. All of the sudden, everything we used to take for granted, pulled out from under our feet. With the lock down in full grip, the trip to the grocery store became our lifeline, as if our piles of rice and toilet paper can shield us from the invisible terror out there, silently infecting everyone it touches. Data shows that grocery sales grew 83% during the 2 weeks in the middle of March. Online grocery shopping also experienced a major growth spurt. Before the pandemic, only 3 to 4% of grocery spending was online, but now that number jumped to 10-15%, and will likely remain higher. Although many people have turned to online grocery shopping for the first time, the majority still prefers to enter an actual store. Even if it means their risk of exposure to the virus is increased, people still want to handpick their own food in person. Especially for ethnic products that are not available on any grocery delivery apps, there is no other option but to make a run to the store.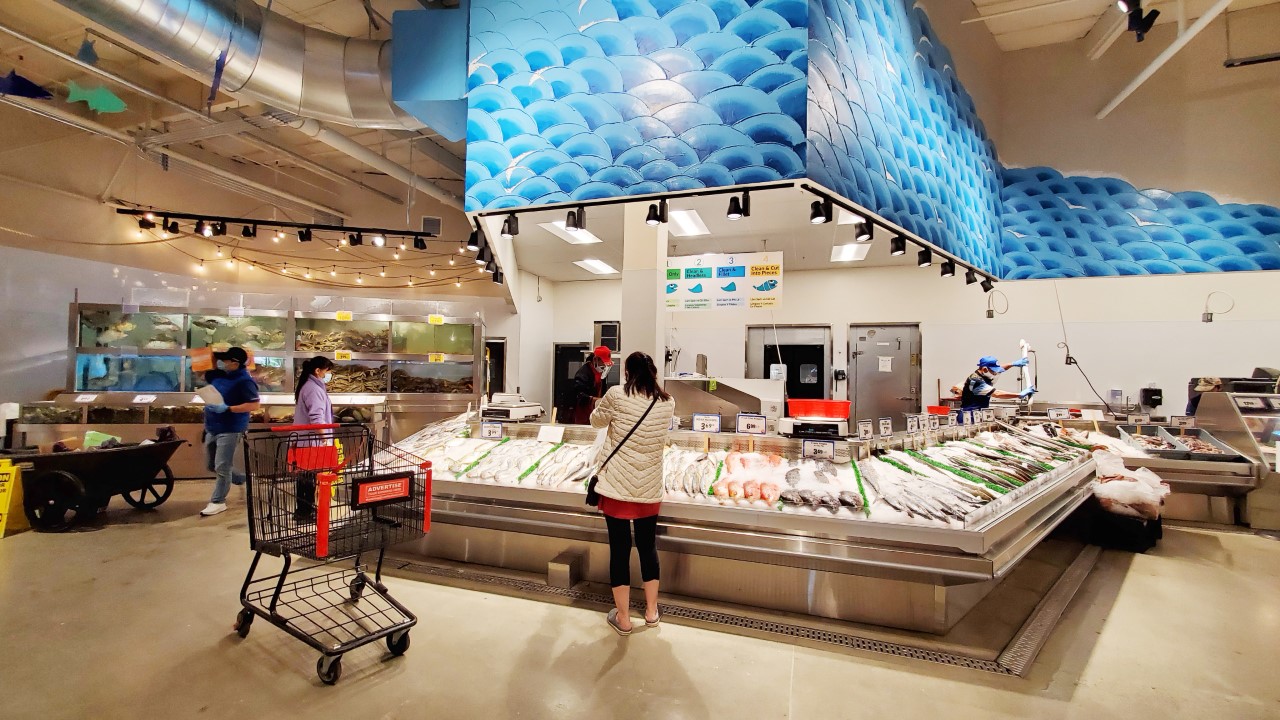 One of the local Asian supermarkets, Lam's Seafood, had taken extraordinary measures to maintain safety during the pandemic. Amongst the precautions include : The entire store and shopping carts being sanitized every hour, all employees being required to wash hands hourly, plexiglass barriers at the checkout stands, limited amount of customers at a time, and they even provide free hand sanitizer and vinyl gloves for every customer. Everyone entering the store is greeted by Tuan Pham, a new employee whose job is to keep count and limit the number of customers inside the store. He's also the one who hands out free gloves and hand sanitizer. He shares the best part of his day, saying, "I love this job when I hear customers commenting that we're doing really well in taking all these precautions."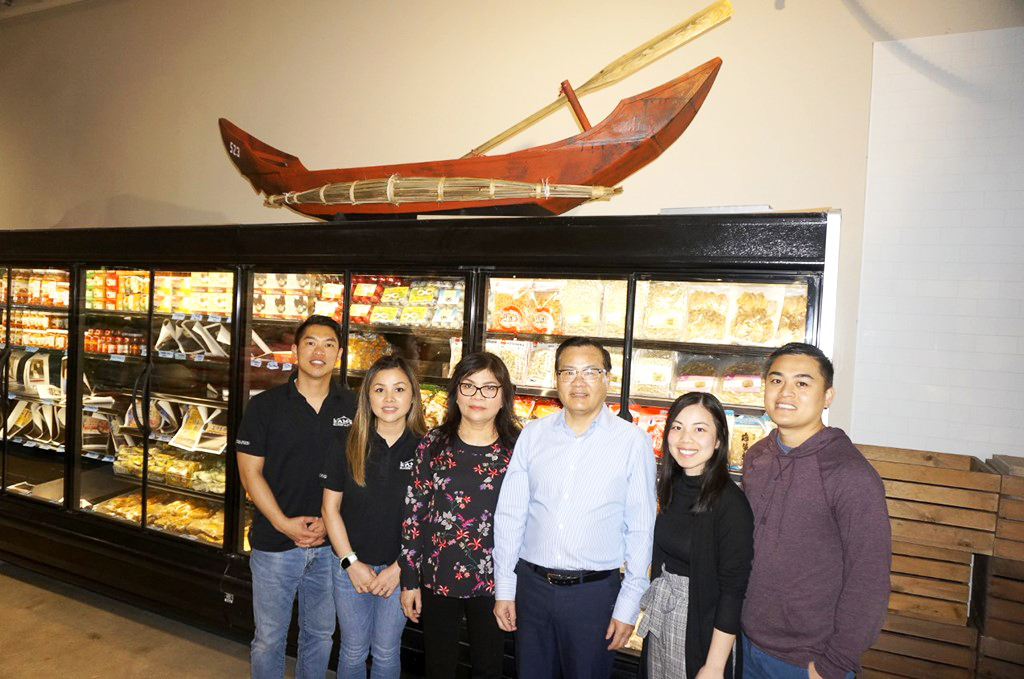 Lam's Seafood started out as a small family business in Seattle's International District. The founders, Mac and Judy Lam, put in long hours and enlisted help from their five children. The business eventually grew, and in 2008, it was passed down to the youngest daughter, Yen Lam. She successfully ran the company, bringing in record-breaking sales. But her dream has always been to focus on raising her children, so in 2015, Lam's seafood welcomed George and Kim Nguyen as the new owners. Under their leadership, the store not only retained the core values that the Lam family took decades to build, but they are reaching greater heights, and recently opened up a spacious 30,000 square foot location in Tukwila.
Shoppers will have plenty of reasons to get excited about the new location, but the most important thing to many, is the prices and values that the original location had been offering. Many are concerned with the rising cost of food due to the pandemic.
"Tukwila Lam's will continue the Seattle Lam's tradition of having the best possible prices, always." Anh Nguyen, the marketing specialist for Lam's seafood says, "About 30% of meat and poultry products are actually processed and shipped frozen. Therefore, we had secured a large inventory in our freezer storage facility so we can maintain pre-Covid pricing. Fresh items such as fresh meat and dairy will be subject to market fluctuations. We've been monitoring the meat processing plant closures and continue to speak with our distributors on fresh product availability and pricing."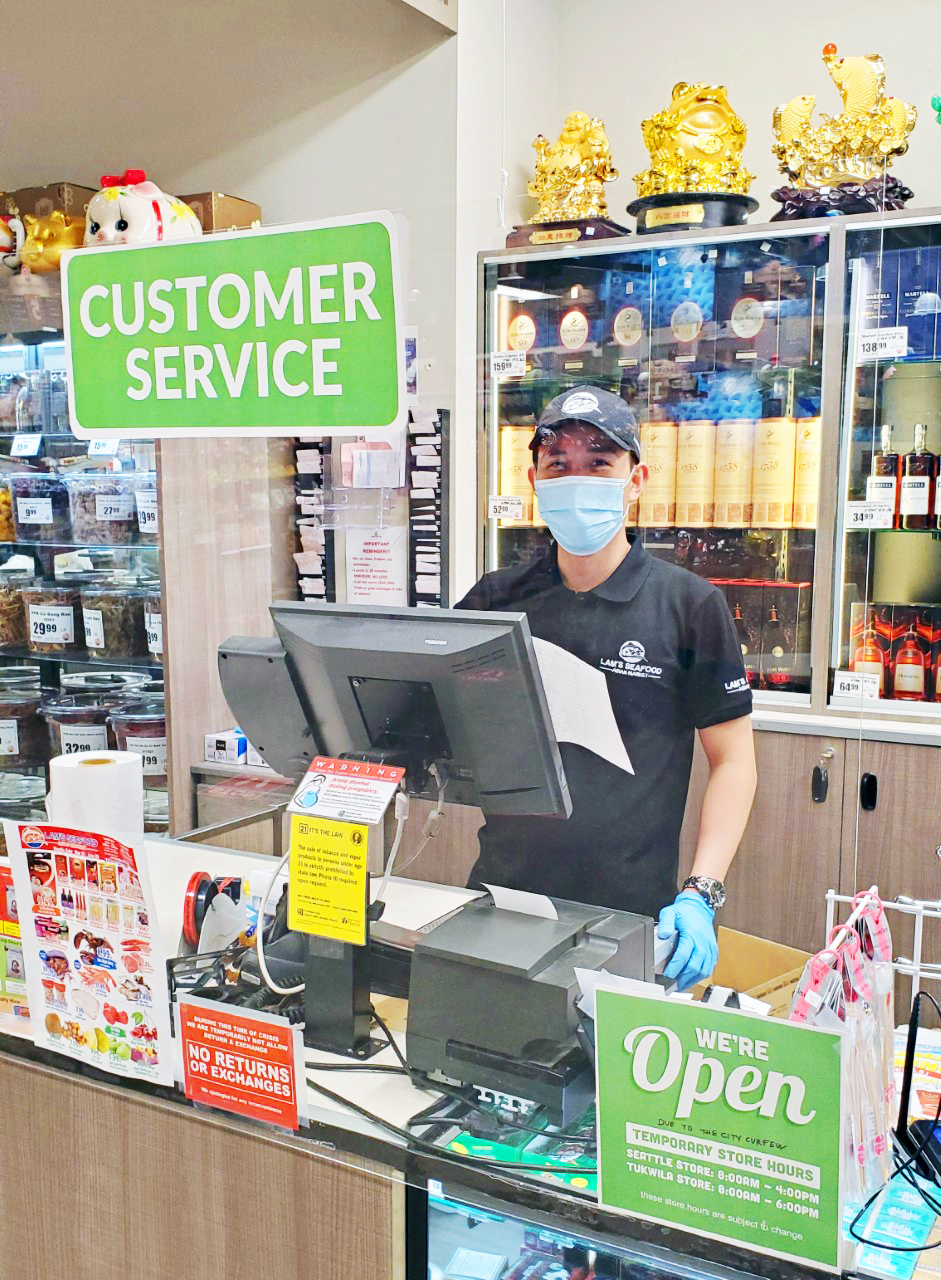 Ever since the outbreak of Coronavirus, Asian stores across the country are experiencing sky high demands for rice. During the early panic, it was shocking to see empty space where the usual mountain of rice bags used to be. To address this increasing demand, Lam's seafood had ramped up their importing frequency. "Since we not only utilize local sources but also import directly from Thailand and other SE Asia countries." Anh Nguyen says, "The bottleneck is actually at the terminals at both ends, and we're confident this will improve within the next 2 months as everyone adapts to getting the work done safely. We monitor the inventory at times, and will limit the total number of bags of rice per customer when necessary."
Between the two locations, Lam's seafood has over 110 employees. Even with all the precautions in place, many still have lingering worries about COVID-19. Some are choosing to stop working. Khanh Tran, an assistant grocery manager, admits he's still afraid of the virus. "But at Lam's seafood, they take care of their employees very well. That is the main reason that keeps me working here." He says, "Also, I want to work to give the best service for everyone during this time. The virus is still out there, but people need food."
The COVID-19 pandemic had certainly forced a new perspective on life. Our American illusion of abundance and excess has been bursted. The empty shelves have reminded us that things are not miraculously available whenever we want it. That behind all the produce on display, there are tremendous efforts from so many people, working hard and risking their lives so we can have it on our dinner table. Suddenly we realize that the people working at the grocery store are actually unsung heroes. They are among all other essential workers who goes out and perform their duties everyday, to keep us going through this pandemic.
George and Kim Nguyen, the owners of Lam's seafood, are no strangers to adversity and tough times. 40 years ago, George arrived in America after surviving a tumultuous journey at sea. He later sponsored his wife to reunite with him in the U.S, and began building a business, as well as a family with five children. Now, at the spotless, expansive Lam's Seafood in Tukwila, there is a display of a boat on the wall. George Nguyen explains, "This is to mark our 35 years of hard work and service, to the Vietnamese and all Asian communities." The wooden boat also commemorates their family history, symbolizing the humble beginning of their success. It serves as a reminder of how far they've come, and that nothing should ever be taken for granted.