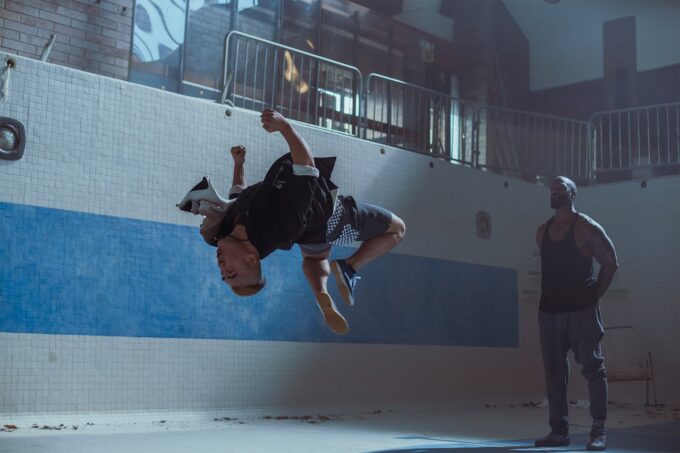 Seattle-based Tran Quoc Bao's film, The Paper Tigers was released last week in 69 different theaters across the nation. The film is about three friends who studied kung fu when they were in elementary school. When their master dies for mysterious reasons, they reunite to honor their kung fu teacher and find out how he died. 
Bao grew up in Olympia. His family came by as boat people in the late 1970s to escape persecution and he was the first of his cousins to be born in the US. This impacted how he sees the world.
"My experience growing up in two cultures, understanding the world in two ways. There was the stuff you learned at home and the stuff you learned at school and with friends. All of that swirled in confusion and the value of having two perspectives and not getting locked in one culture. The movie is about these guys who are out of shape who used to be really good and they are being pulled between different cultures, values and that's what this story is about, in a lot of ways, what I experienced growing up," Bao told AREAA.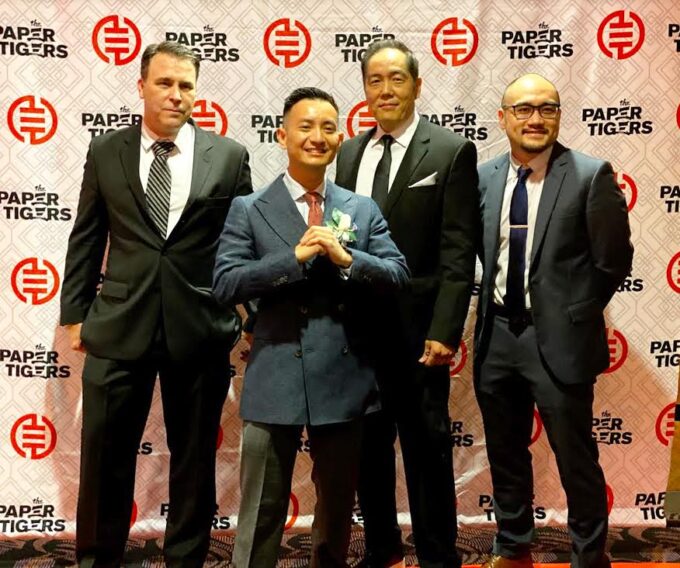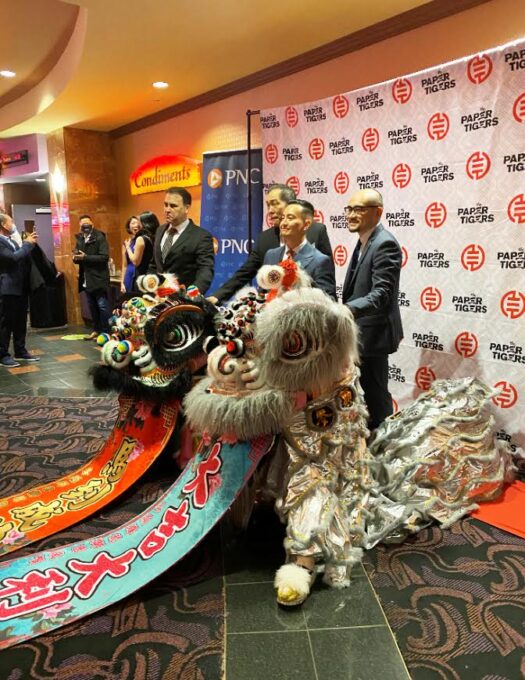 The film is set in Seattle and in the International District. Bao explained that Seattle has a rich history of kung-fu and Bruce Lee lived here.
In a virtual conversation hosted by Kinema on May 3, Bao said he had challenges getting funding because potential funders didn't think that Asian leads would be appealing to a wide audience. The people telling him this were Asian themselves. This was before the big blockbuster movies like Crazy Rich Asians. He remained resolute that he would have Asian stars. Kinema's AAPI Film Festival this year opened with The Paper Tigers.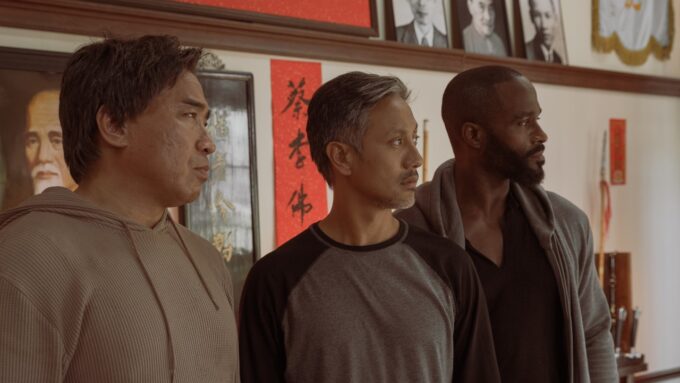 He said, "It's also good to see Asians as heros on screens and that it's a relatable image and we're not just stereotypes." He was able to raise $124,000 through a Kickstarter campaign, which asks the public to fund creative projects.
While he didn't have any film makers in his family, he was able to find like-minded creative people who supported each other.
Amid the anti-Asian hate crimes, he thinks the movie's message resonates. He said, "It's about characters that stand up for themselves and look out for each other and what's important in their community and not just selfish motivations."
NVTB's Julie Pham watched it on Amazon Prime ($6.99) and reviewed: It was a charming, entertaining, fast-paced movie with a lot of heart. I appreciated the Asian role models and everyone was relatable."